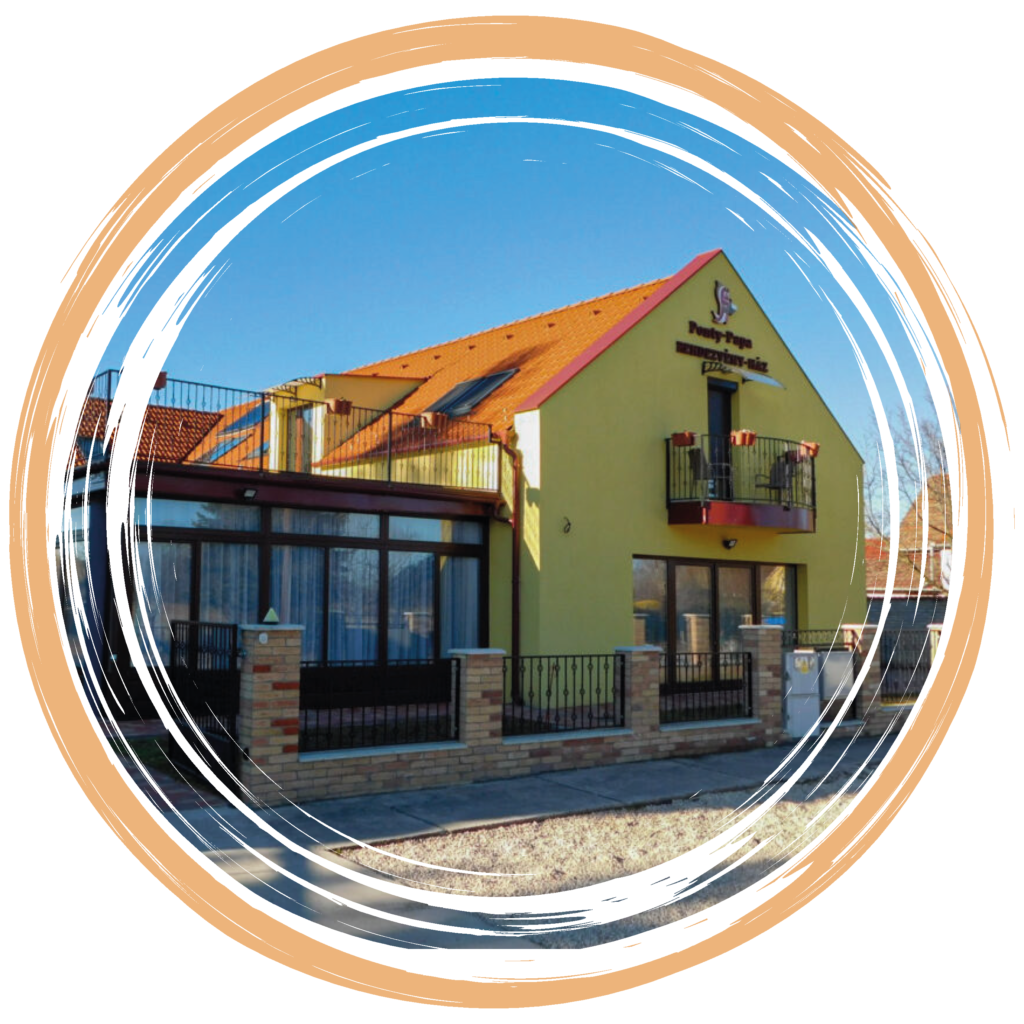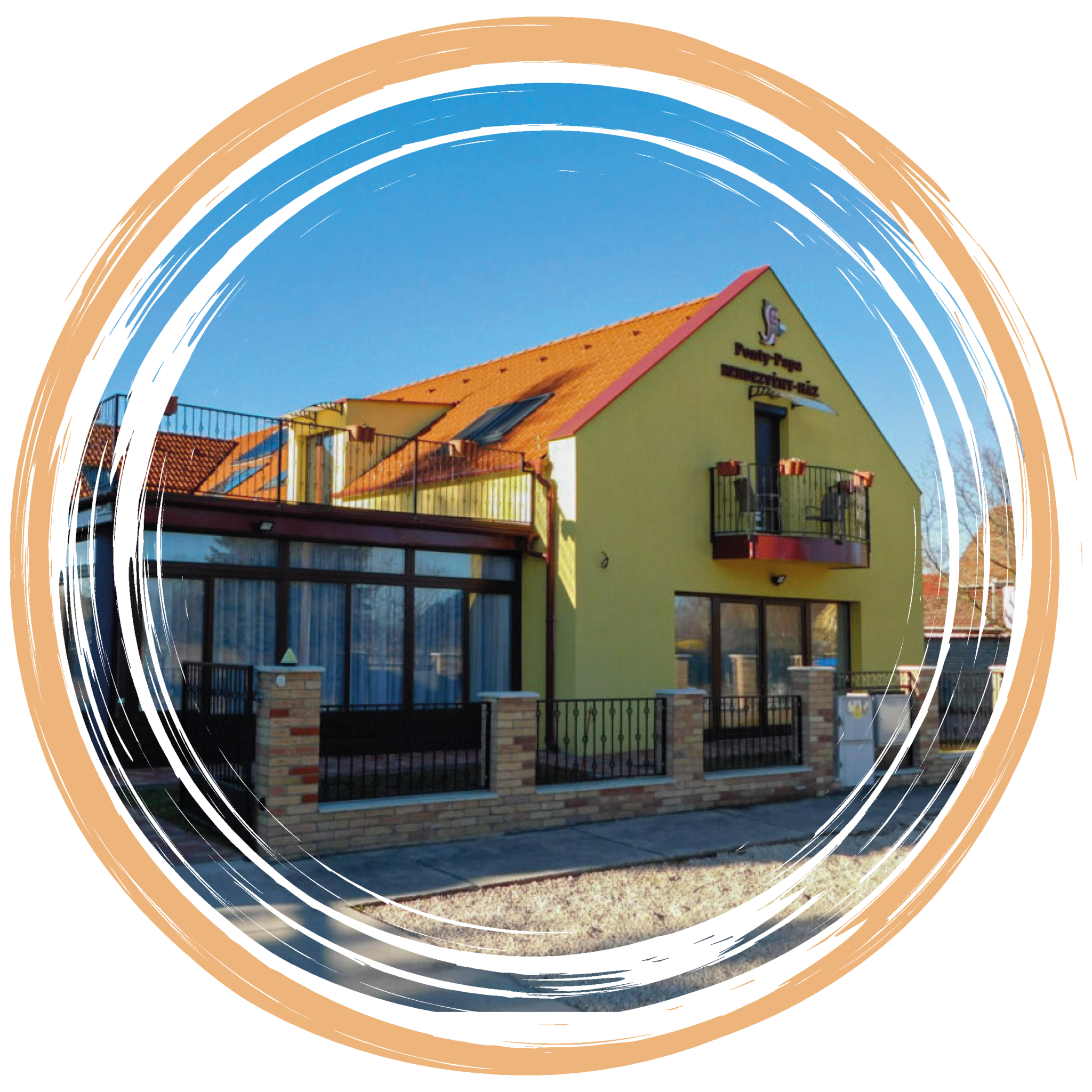 free WIFI
weddings, corporate and family events
wellness department (jacuzzi, Swedish and infra sauna, steam cabin)
canoeing, bicycle rental
cattle food and barbecue opportunities
heated outdoor pool and outdoor hot tub
camera guarded parking in the yard (free of charge)
air-conditioned rooms
LCD tv
outdoor ping-pong tables
children corner, playground
fishing opportunities nearby
within 400 meters, spa and thermal bath, as well as a slide park and beach pools
The Ponty-Papa event house is located 28 km far from Baja and 8 km far from the Hercegszántó border crossing, in the heart of Dávod.
The event house is located in Rákóczi Ferenc Street, can be found under number 31.
It awaits its guests in a quiet area, newly built, externally designed with the most modern materials and internally with a coze function room and bedrooms!
Heal in a calm, pleasant environment at the Ponty-papa Event House!
On the southern border can we find Dávod's medicinal oasis. The Dávod Spa and Thermal Beach welcomes visitors periodically from June to September. In this romantic idyllic setting, the Event House awaits guests with its newly built, modern exterior and interior design. Each apartment has a modern design and service that meets the expectations of the age. The function room which can accommodate 150 people, with its separable rooms, can serve as a coze venue for small and large events, family and work events.
The guest house is perfect for families and friends.
Feel free to contact us with your questions!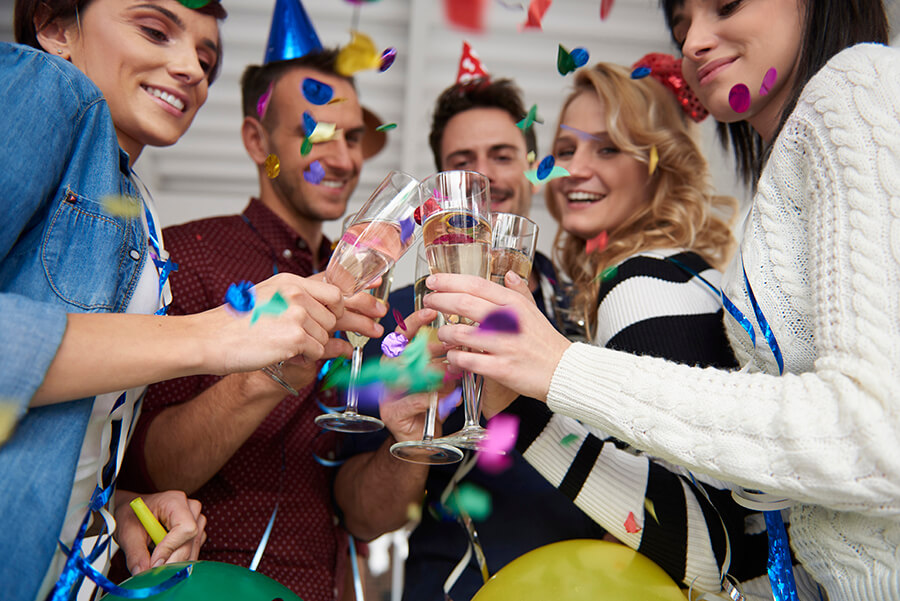 Facilities / Capacity:
The upstairs part of the event house consists of 1 one-room (double) apartment with bathroom, air conditioning, LCD television, refrigerator and 3 two-room (4-bed, extra bed available) family apartments. On the ground floor there is an function ro and a restaurant.
In the case of the guest house, guests can use the service provided by our wellness department (jacuzzi and sauna), where there is also a changing room and a water block. There is also a swimming pool in the garden, where children can paddle at their leisure, even with their parents. In the outdoor tub, you can enjoy a hot refreshment on cold winter days.
Of course, these apartments are also air conditioned and equipped with LCD TV. Each apartment has a private bathroom.
Free parking is available at the building.
The function room, which can serve up to 200 people, is also suitable for high-quality events and cosy gatherings.
We undertake to organize corporate events, family celebrations, weddings.